Since the UHF series connectors appeared in 1930, the history of RF coaxial connectors has been only a few decades, however due to its good broadband transmission characteristics and a variety of convenient connection methods, it's being widespread used in the communication equipment, weapon systems, instrumentation and home appliances. Combining the experience in the design and development of connector products, we believe that RF coaxial connectors will develop in the following directions in the future:

1. Towards Miniaturization
Due to the miniaturization of the whole system, the sizes of RF connectors are getting smaller and smaller, such as SSMB, MMCX, etc.
2. To High Frequency Development
RF connectors had been introduced with frequency up to 110 GHz few years ago. Normally the required frequency for general-purpose products is less than 40GHz, the flexible cables require not exceeding 10 GHz and semi-rigid cables not exceeding 20 GHz. With the development of technology, the frequency requirements should be higher and higher.
3. Toward Multi-functional Development
In addition to the role of the bridge, the RF connectors also have the function of processing signals, such as filtering, phase adjustment, mixing, attenuation, detection, limiting and so on.
4. Toward Low Standing Wave, Low Loss Development
Low standing wave & Low loss can meet the needs of weapon systems and precision measurement.
5. Toward Large Capacity, High Power Development
The large capacity and high power of RF connectors are mainly adapted to meet the development needs of the information superhighway.
6. Surface Mounting Technology Upgrade
Mainly meets the development needs of SMT technology (surface mount technology), and it's conducive to simplify the wiring structure design of multi-layer printed boards.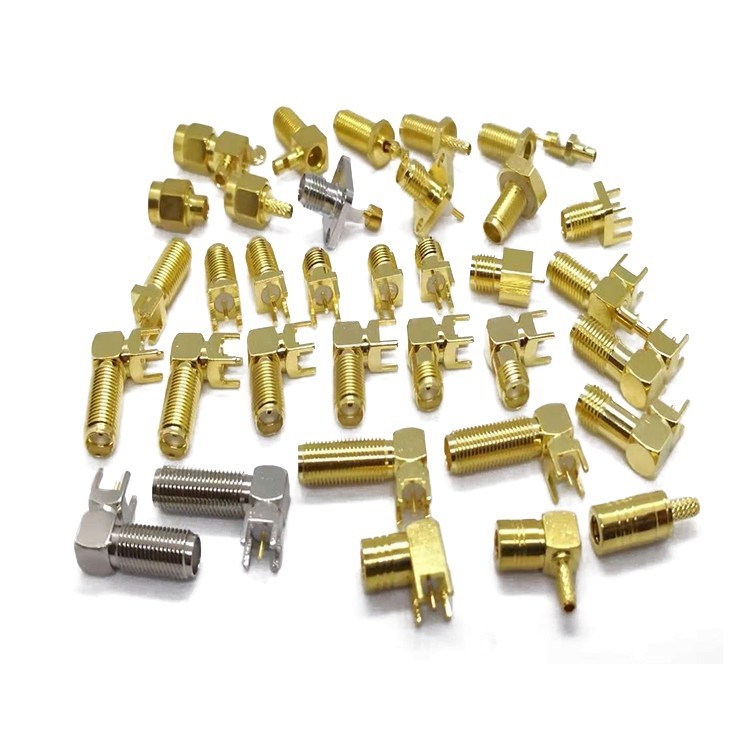 RF connectors are available in many type and are used in many applications. Commonly used connectors are IPEX/SMA/SMB/SMC/TNC/MCX/BNC/3.5 mm cable assemblies, manufacturers support customization, military quality, according to your needs of the corresponding solutions,if you need, please contact us:
Email: info@rfsupplier.com