Split Body: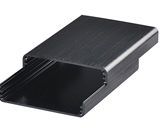 FEATURES:
We designed the Split Body enclosure system for customization and protection with superior fit and finish.
Flanged: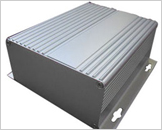 FEATURES:
Our Flanged chassis is build with a system depth of up to 3" and has shelf or wall mounting options for secure placement.
Tube: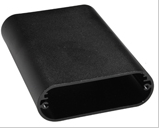 FEATURES:
This tubular design offers dual functionality, great strength to weight coupled with impressive electronics protection.
Our enclosure can be customized to accommodate any server rack system.
• Chassis: Extruded Aluminum
• Top/Bottom/Endplates: Aluminum
• Integrated Circuit Boards Slots - PCB guides
• Custom Lengths, and for width and depth, we need to open a new model which you need to pay the fees.
• Custom cutouts for dials, cables, or venting.
• Optional Handles available.

Our aluminum chassis are offered
with the highest quality finishing options.
• Anodized
• Laser Etching
• Silk Screening