How to choose the 195 series & RG58 Coax ?
195 series and RG58 are both coaxial cables that are ideal for Jumper and Coax Cable Assemblies in Wireless Communications Systems ,the Feeder runs for the short Antenna , communications and telecommunications applications that requiring an easily routed, low loss RF cable ,fox example the projects in WLL, GPS, LMR, WLAN, WISP, WiMax, SCADA, Mobile Antennas.
Both have an impedance of 50 ohms low loss & attenuation characteristics communication cables and have very similar functions, and this article will explain the small differences between them to help you better distinguish 195 series (KSR195) cable from RG-58 cable, and make it easier to decide which is a better choice for your projects. It may differ in efficiency depending on the conditions of the environment they are to be used in though both are coax cable. When you have a thorough understanding of both cables, you will know what type of environment to use what type of cable in so that you may choose the correct type of cable.
195 series (we call KSR195 Coax) and equivalent liking RG58, is used for jumpers and very short runs because it is more flexible and less expensive. But It also depends on the frequency that is being used. The KSR195 can be the drop-in replacement for RG-58 ,and the biggest difference between KSR195 and RG58 is that KSR195 has less loss than RG58 .A 100 foot run of RG-58 is fine at 440mhz, but the loss is so high.
The attenuation of KSR195 Coax cable: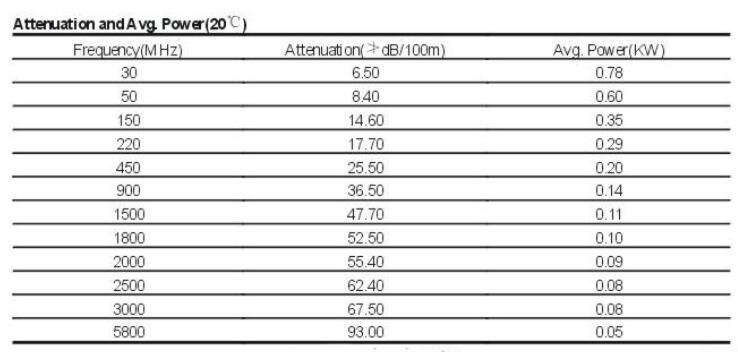 The attenuation of RG58 Coax cable:

If any questions ,welcome to contact us freely !