The technology of RF threaded connectors began in the early days of UHF communications, and since then, many other RF connectors have been developed continuously to meet the multiple needs of advancing technologies in the communications industry. In the early 1990s, RF manufactures required the RF cable assemblies with interconnects which could manage the higher power and higher voltage of emerging technologies. Over the years,the trend in RF Microwave industry has evolved from threaded coupling connect to quick disconnect style coupling with push-on, blindmate, and quick disconnect interfaces.
The advantages of quick connect connectors are the speed of installation, flexibility of connection, and efficient use of space. That means less downtime during installation and maintenance, no special tools required for RF connections installation, and easy mated RF connections in challenging installation systems. Quick connect/disconnect connectors eliminates many of the logistical difficulties by providing a mechanism for an easy and safe connection without the use of threads or assemble tools.
Other installation advantages of quick connect/disconnect connectors include:
< replaces traditional threaded connection of SMA and N with snap-fastening to allow for faster mating and demating
< eliminates the require for a torque wrench tool
< decreases the space of the connection while maintaining the performance and reliability
< allows 360° cable rotation after installation.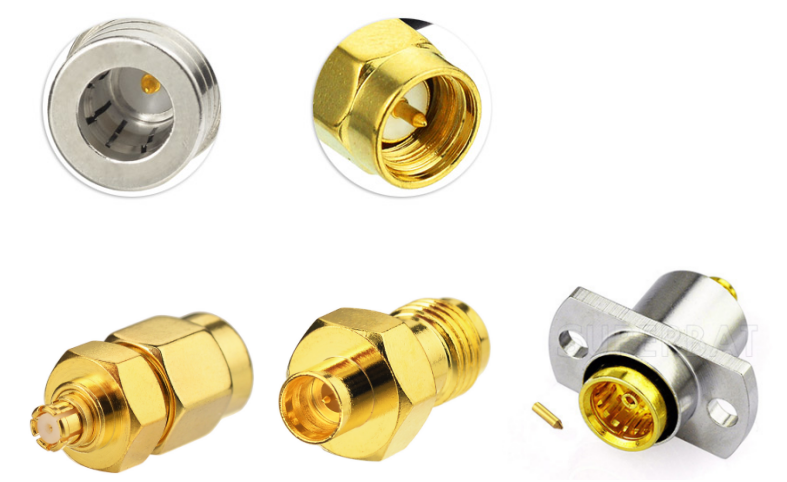 QMA and QN are quick connect RF connectors that were designed to replace the common SMA and N Type connectors. Normally RF connectors are built in male, female, plug, jack, receptacle or sexless gender with 50 Ohm or 75 Ohm Impedance and in standard polarity, reverse polarity or reverse thread designs supporting operating frequency range from DC to 40 GHz. Currently the designs for RF quick connect/disconnect connectors are available with QMA, QN, 4.3-10, SMP, SMP-M and BMA type connectors with rapid snap-on or push-on mating. Many of these modern connectors provide a VSWR as low as 1.1:1 and Input power up to 2W.
Superbat provide various RF coaxial connectors,adapters, cable assemblies etc, and especially provides Custom Services for these products.
Welcome to contact us if anything we can support.
Email: info@rfsupplier.com